Looking to escape the heat with your little ones this November? Get your Parents' Group together and head into Scitech to enjoy 20% off full-price adult tickets weekdays and free entry for kids under 4!
Foster your child's love of learning and kick-start a curiosity for science in Discoverland. Using principles from the Australian Early Childhood Framework, Discoverland is designed for children aged 0–6 years to learn through sensory play. Encourage your junior scientists with questions as they tinker, test and explore a range of exhibits built for the youngest of bright minds.
We're pram-friendly and air-conditioned for your comfort. Plus take advantage free 2-hour parking, or $5 all day (just make sure you buy at the ticket machines upstairs). Use the code 'Weekday20' when you book online.
Water Zone
Children race boats, experimenting with water flow and learning about its sources.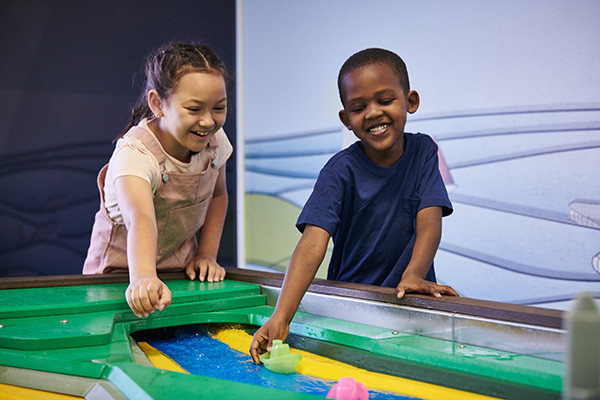 Mighty Machine Zone
Put the family team into action, working together to develop kids' cooperation, measuring and sorting skills.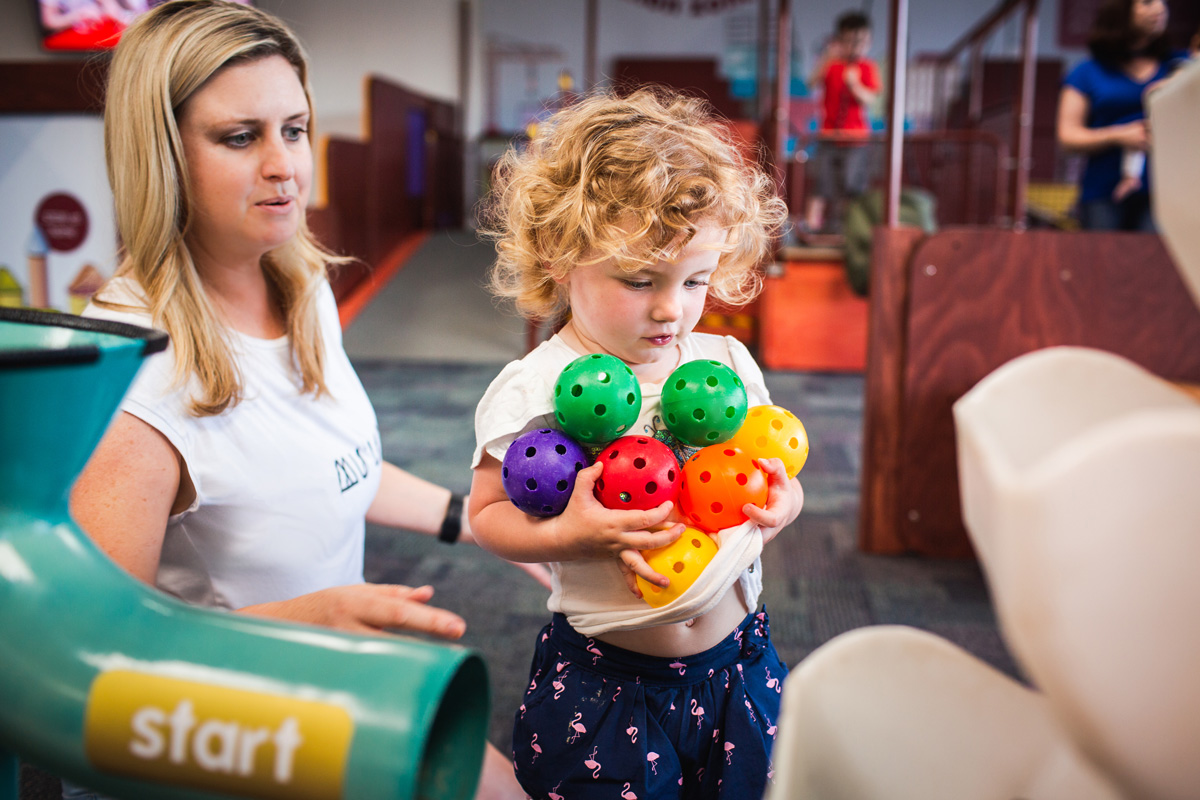 Home Zone
Set in a familiar household and backyard environment, children experiment with buildings to develop their motor and numeracy skills through sorting and patterning.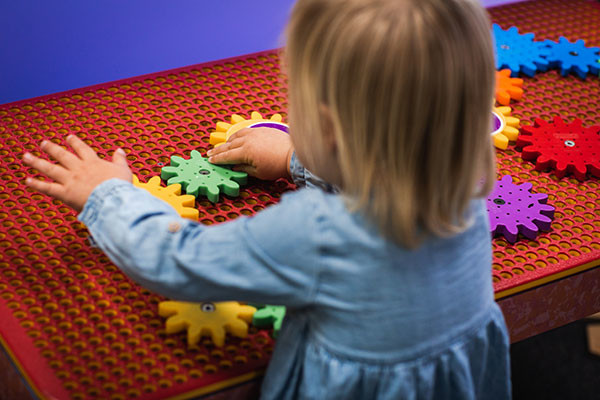 Construction Zone
Our interactive Construction Wall helps develop children's ability to work as part of a team, identifying shapes, size, position, order, direction, sorting and patterns. Smiles guaranteed.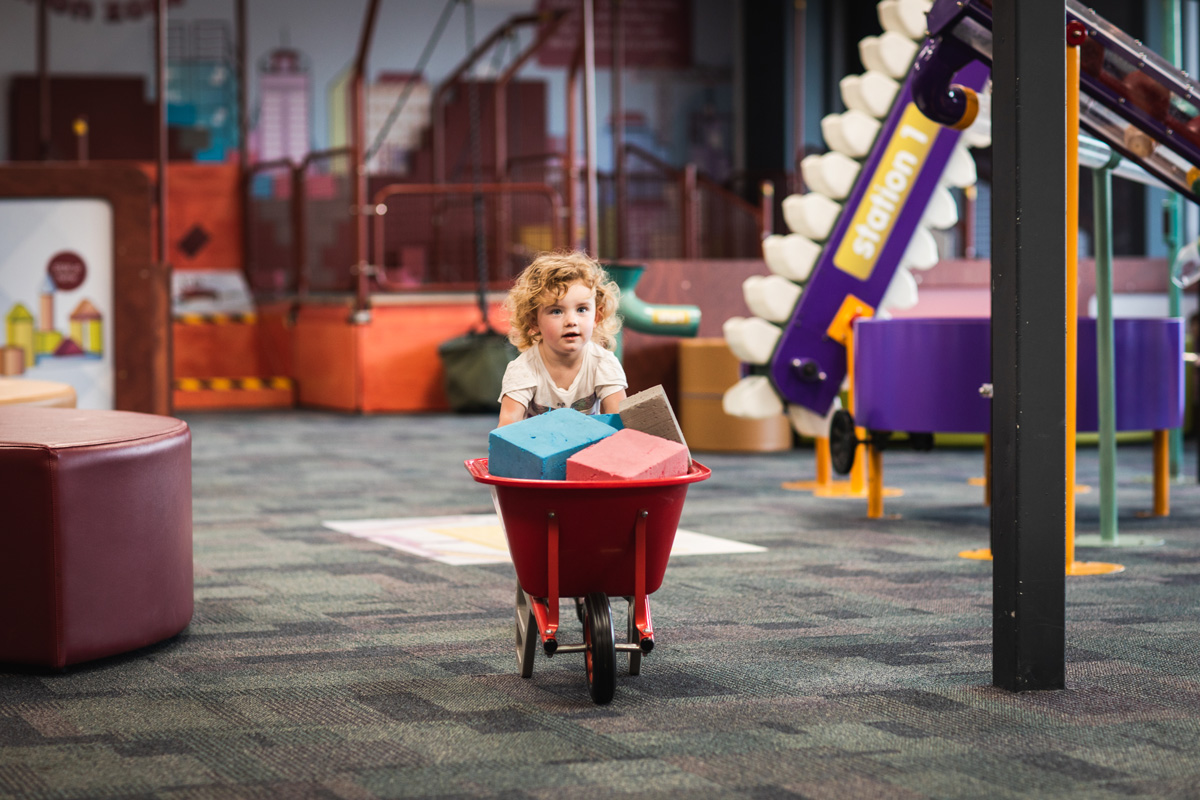 Curiosity Zone
The curiosity zone features exhibits, shapes, colours and fun games to generate thought bubbles (plus a real bubble machine too).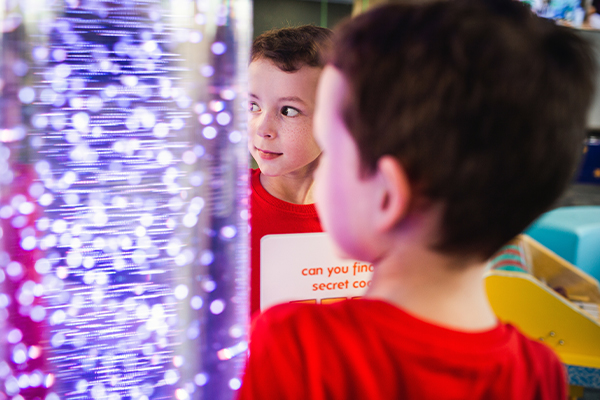 Terms and Conditions
20% discount is only available in November for full-priced adult tickets. This offer is only valid weekdays (Monday to Friday). Kids under 4 are free. All tickets must be pre-purchased online (including under 4 free tickets).
Good to know:
Pram parking available in Discoverland
Baby changeroom and a microwave available
Please bring your own food and drink to eat in our City Views area
$5 all day parking (purchase ticket inside City West located next to the lifts on the ground floor)