We're bringing the wonders of science to you with our engaging, inclusive community events that are high on energy and higher on learning.
"I've Got A Problem" Show (10am and 12 noon sessions)
Does public speaking make your heart race? Do you have a friend with a 'gas' problem? Come on a journey as we use experiments, and a bit of research, to investigate how to solve some of life's everyday problems… from the quirky, to the interesting, to the downright stinky.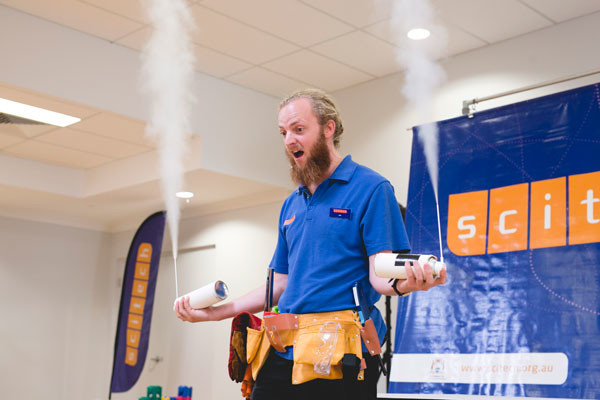 Burning, Melting, Saving Show (11am and 1pm sessions)
Can a nappy help us save water? Are there other ways to make fuel? Burning, Melting, Saving uses curiosity to find out how we could help solve the world's problems. Explore the science behind plastic recycling, water conservation and fuels as we melt, burn and explode our way through a series of spectacular experiments.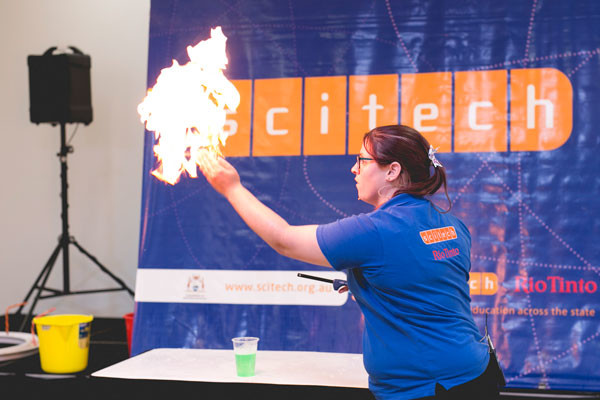 Event Details
Date

13 - 17 January 2020

Location

Dianella Plaza Shopping Centre

Age

4+ years

Name

Live Scitech Shows at Dianella Plaza
Accessible

4+ years

25 minute shows