Journey back to prehistoric times and learn about the Jurassic giants who roamed the Earth.
Step back in time, between 245 and 66 million years ago, and learn about the huge dinosaurs that roamed the Earth.
Some of our favourite friends from the prehistoric era have joined us at Scitech!
Did you know which dinosaur is named after an Australian town? Or do you know why the Stegosaurus had bony plates along its back?
Come an a Jurassic adventure as we explore all things dinosaurs. Meet the King of the Cretaceous Period, get hands on with fossils, and discover which dinosaur brain is the size of a hotdog.
Meet the Dinosaurs
Come face to face with our moving and roaring animatronic dinosaurs — from the powerful, predatory T-Rex to the horned, herbivore Triceratops.
Dino Shadows
Roar and stomp your way to discovery in our shadow puppet show. Join Buster the boulder and T-Rex, as you look at fossils and learn about the different dinosaurs.
More info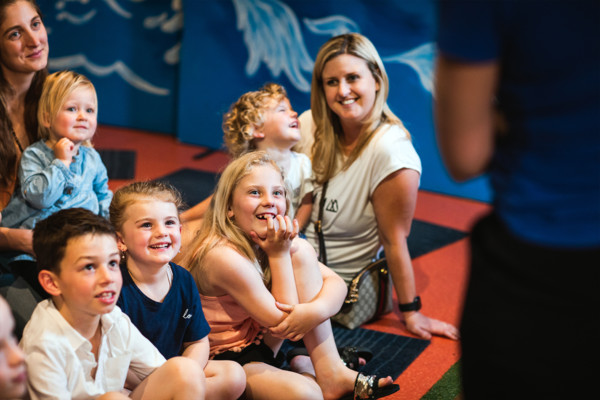 Return of the Dinosaurs Details
Date

Sunday 1 March - Sunday 2 August 2020

Location
Age

All ages

Name

Return of the Dinosaurs