Welcome to the first edition of the Member newsletter!
Edition #1: 14 April 2022 | Download newsletter here.
Scitech Presenter Q&A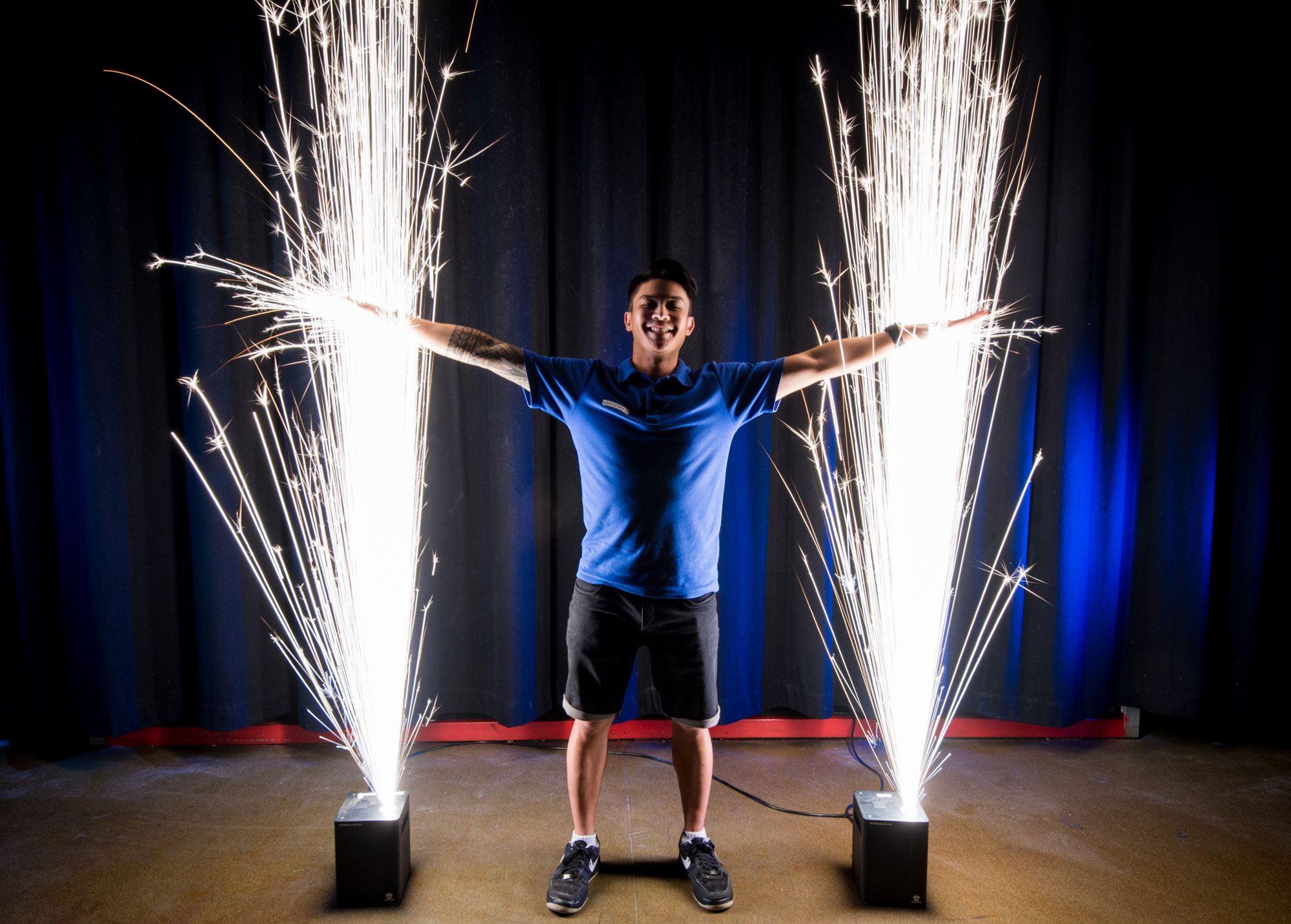 Let's meet … Julian Low, Scitech Science Communicator.

What does your job include?
I set off some pretty cool explosions doing science demonstrations in the science theatre as well as featuring in the puppet shows for our younger friends that come to Scitech.
What's a typical day like?
There is lots of technical preparation that goes into our Scitech shows before we can present them to our audiences. I have to cross check the lights and sounds, as well as take a lot of caution. In the Science theatre shows we use some hazardous chemicals, liquids and gases so it's really important to understand how the chemicals react and take a lot of caution when handling them. I want to ensure that the while the audience is being amazed by the cool scientific experiments we do, it's really safe. After the shows we need to make sure we have cleaned up (sometimes the experiments make a huge mess) and then reset in time for the next one.  
What influenced you to become a Scitech presenter?
I liked science at school but never thought I would make a career out of it.  I saw the ad for Scitech presenters and realised it was a role where I could combine all my talents of being curious about how things work, sharing knowledge and a passion for communicating with people.  Now in my seventh year at Scitech I have never looked back. 
What's the best part of your job?
Being at Scitech doesn't feel like work on most days because I get to learn something new every day, and play with lots of things to understand how they work and share with people when they visit us. The best part though, is being able to chat to our Scitech audiences as I love answering questions and helping visitors of any age discover and be inspired with science. 
What skills do you need to become a presenter and what advice would you give others thinking about a STEM career?
There are so many STEM careers for everyone because so much of what you do is based on skills such as communicating, problem solving, creativity and being passionate about what you do. I can certainly say that science is for everyone because it's about being curious.
Maths in Motion Exhibit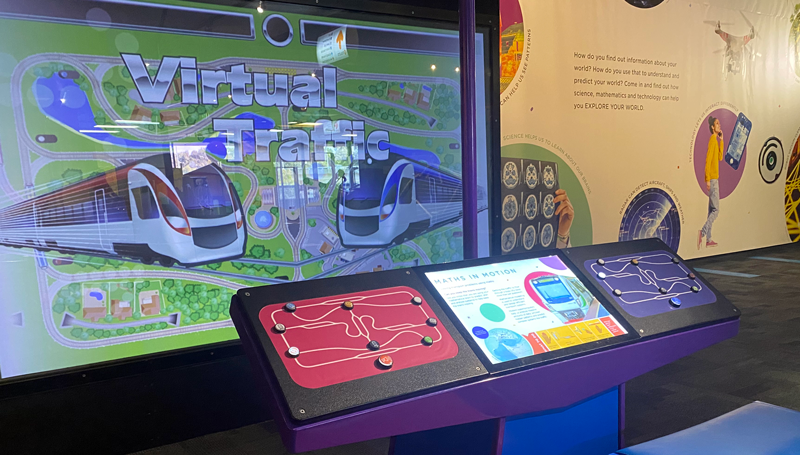 The invention of the railway transformed the ability to move people from place to place and here in Western Australia, our train network has and still is growing rapidly since the first metropolitan train line was opened in Perth 1881.
For our city Transperth trains to work efficiently, it takes mathematical modelling that helps predict patterns and how the flow of traffic will travel within the network, which in maths, is simply a collection of connected objects.  
The popular "Maths in Motion" exhibit has been on the Scitech floor since 2016 and involves two fast paced trains moving around the network of train lines as it picks up passengers on its journey.  It may not seem like it, but you are actually using your maths abilities to predict where the train will travel by pressing the buttons to change its direction, and move the train around the network for as long as possible, all while trying to receive the highest score against your opponent. Can you get the highest score? 
If you find this really interesting then you might want to investigate a STEM career in train transportation. There are many employment pathways to consider so check a few ideas!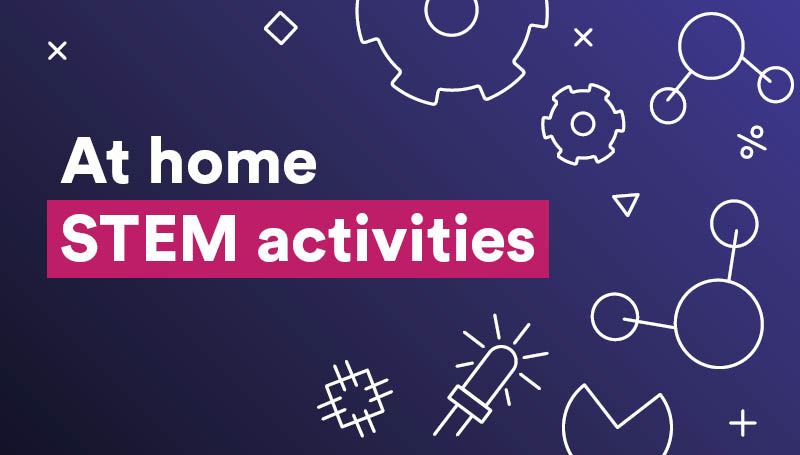 Check out these STEM activities you can try at home.
Member Newsletter Feedback
We would like to hear from you! Do you have a few minutes to spare to give us your feedback? As a valued Scitech Member we are looking for your input on how we can make our newsletters even better in 2023!
Scitech Members Hub Details
Discounted child passes

Unlimited general entry

Priority entry

10% Off at the Discovery Shop

Exclusive events

Free entry to partner science centres